What are Elements?
Deriving from Western astrology, the four Elements; Water, Earth, Air & Fire are believed to govern ones self. Each person belongs to one and is powered by different personalities and traits. Gemstones belong to the elements as well and bring magnificent healing properties to those who seek them. It is important for us to connect to our element, only then we will find our true self and live a balanced life.

How do i know what Element I am?
Your Zodiac sign or Birth Month will help you determine which category you belong to:

AIR - GEMINI (May 21-June 21), LIBRA ( September 23-October 22), AQUARIUS (January 20-February 18)
WATER - CANCER (June 22-July 22), SCORPIO (OCTOBER 23-November 21), PISCES February 19-March 20)
FIRE - ARIES (March 21-April 19), LEO (July 23-August 22), & SAGITTARIUS (November 22-December 21)
EARTH - TAURUS (April 20-May 20), VIRGO (August 23-September 22), CAPRICORN (December 22-January 19)
Our Collaboration:
For many months Jessica and us here at the Therapist Candles developed 4 candles matching the elements above with carefully selected scents, essentials oils and paired it with a gorgeous handmade sterling silver gemstone ring that we hid inside the wax of the candle. Upon burning the candle the pouch packet will reveal itself and with careful removal you will discover your one of a kind element ring.

Meet Jessica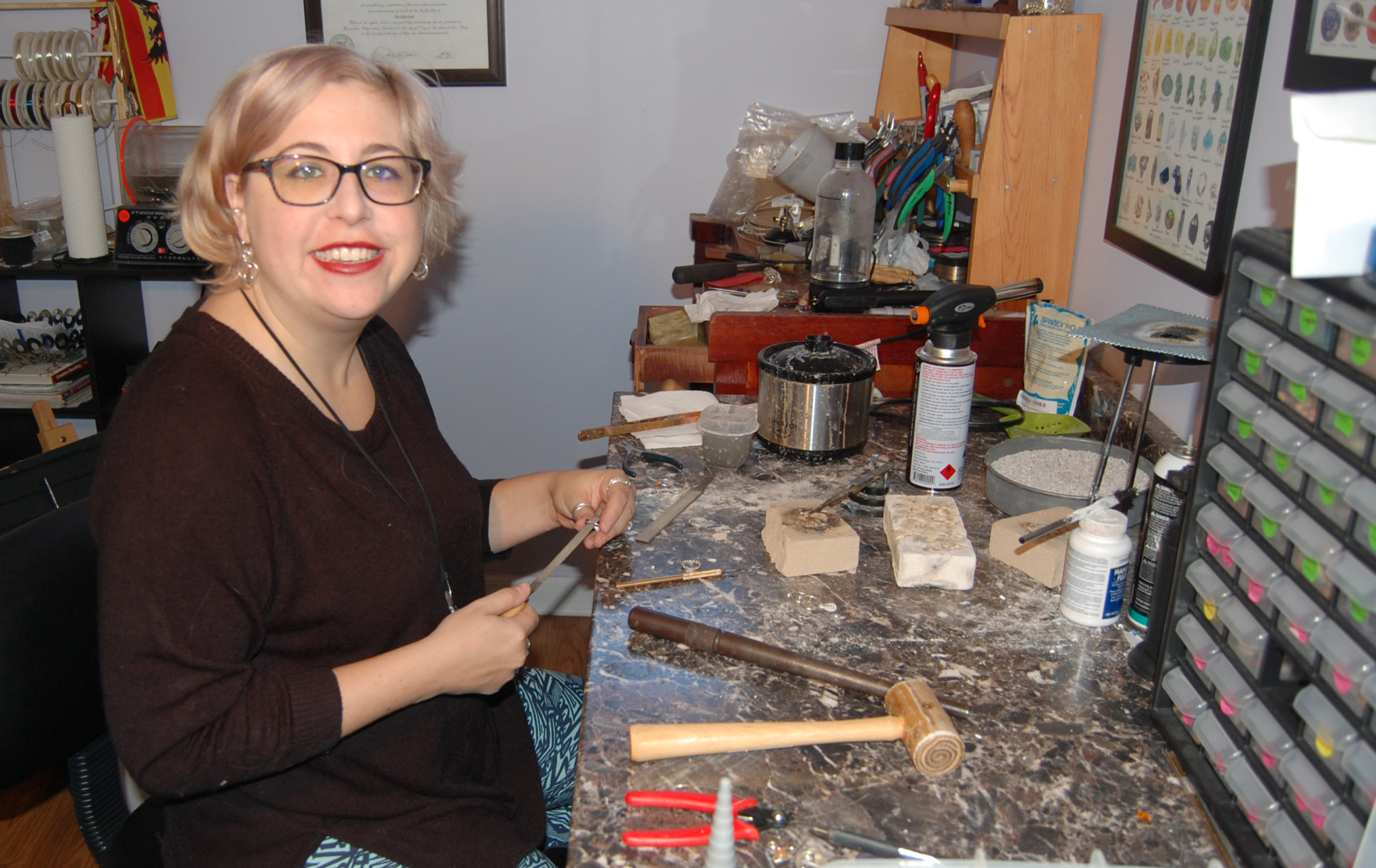 an amazing local silversmith from the town of Clinton, NJ.

Here is her story:

"I have always had an interest in how art can transform a space. I graduated with a degree in architecture and began to explore jewelry design as a form of art and architecture. After experimenting with techniques from beadwork to wire wrapping, I landed on silversmithing. My collection of stones began to grow and I began to research the healing power of gemstones. Pairing my jewelry designs with the unique qualities of stones, I create one of a kind pieces for people to treasure."